Run for Food 5k run/walk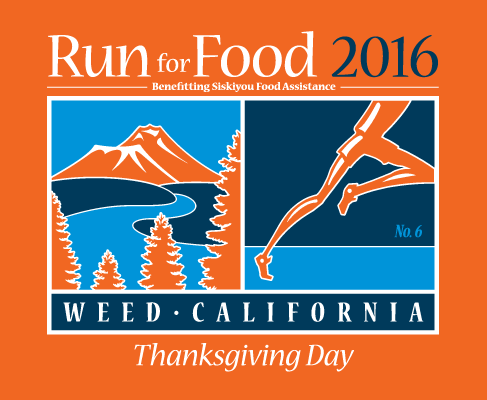 2016 Run for Food
Top Overall Male Finisher: John Luaces (19:41)
Top Overall Female Finisher: Danielle Whetstine (23:55)
RESULTS (some corrections made since Race Day)
Female 6-8
1st: Gibson Wizner (41:16)
2nd: Capreece Beilke (41:59)
3rd: Marianne Tafoya (42:02)
Male 6-8
1st: Miles Miller (31:06)
2nd: Jackson Chase (34:24)
3rd: Ethan Barnes (38:08)
Female 9-11
1st: Madaline Towner (29:43)
2nd: Emily Karle (32:10)
3rd: Isabella Beilke (39:06)
Male 9-11
1st: Scott Calum (31:57)
2nd: Evan Cooper (36:04)
3rd: Rilee Gibson (38:06)
Female 12-15
1st: Trinity Apodaca (26:59)
2nd: Anna Barnes (29:42)
3rd: Elang Sisson (33:07)
Male 12-15
1st: Kellen Soriano (23:09)
2nd: Ramzey Sandoval (25:05)
3rd: Ty Tafoya (31:48)
Female 16-19
Rebecca Weed (32:22)
Male 16-19
1st: Will Sandoval Jr. (21:59)
2nd: Zane Hilsenberg (22:02)
3rd: Zach Hilsenberg (26:31)
Female 20-29
1st: Jenna Kane (25:21)
2nd: Maggie Fitzgerald (27:49)
3rd: Danielle Posl (28:00)
Male 20-29
1st: Caleb Hill (20:42)
2nd: Gabriel Sanchez (21:07)
3rd: Bob Burns (21:25)
Female 30-39
1st: Danielle Whetstine (23:55)
2nd: Jenelle Walker (25:00)
3rd: Risa Shannon (25:22)
Male 30-39
1st: Jack Crawford (22:40)
2nd: Micah Neville (23:21)
3rd: Jason Barr (27:15)
Female 40-49
1st: Laura Sandoval (28:21)
2nd: Tricia Bravo (28:49)
3rd: Angela Towner (29:44)
Male 40-49
1st: John Luaces (19:41)
2nd: Mark Hilsenberg (20:21)
3rd: Josh Barnes (21:50)
Female 50-59
1st: Jenine Hoisington (27:52)
2nd: Linda Valenzuela (30:44)
3rd: Susan Snyder (35:00)
Male 50-59
1st: Chuck Walen (23:28)
2nd: John Sisson (33:46)
Female 60-69
1st: Kathy Nava (41:07)
2nd: Jill Tafoya (42:03)
3rd: Laurie Furry (48:55)
Male 60-69
1st: Scott Sumner (23:22)
2nd: William Hultgren (49:08)
3rd: Don Fitzgerald (51:27)
Special thanks to Dusty Miller and Mike Krause for carefully timing all participants. Also for the two lovely ladies from Mt. Shasta High's Cross Country team for keeping the pull tabs in order. Correct results would not be possible without their help that morning.
Participants not listed who would like to know their times can email us at runforfood.weed@gmail.com.
BENEFICIARY
All proceeds benefit Siskiyou Food Assistance (SFA), which supplies nutritionally balanced emergency food boxes and fresh produce to 600 low-income families throughout South Siskiyou County.